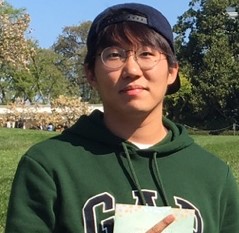 jaehong950305@gmail.com | Google Scholar | LinkedIn | CV
Hi, I am a Ph.D. student in Intelligent Network Architecture Research Group at KAIST, advised by Prof. Dongsu Han.
My research interest lies in any computer systems or applications that are networked; Internet services, cloud, and systems for Artificial Intelligence. I focus on improving their performance to enhance the user experience with novel ideas.
I have worked on 1) applying neural enhancement to video streaming in a way that maximizes viewer experience and 2) designing a practical cell-scale scheduler for latency-sensitive traffic in 4G/5G networks.
Educations
Ph.D., School of Electrical Engineering, KAIST

Feb 2020 - Present, Advisor: Dongsu Han

M.S., School of Electrical Engineering, KAIST

Aug 2018 - Feb 2020, Advisor: Dongsu Han

B.S., School of Electrical Engineering, KAIST

March 2014 - Aug 2018, Cum Laude